Bathroom
Family Living Room
Other
Marble Design Ceramic Floor Tiles
Living Room with Ceramic Tile Flooring
Dining Room with Ceramic Tile
Dining Room with Ceramic Tile Installation
Bathroom with Ceramic Tile Flooring
Ceramic Tile Flooring in a nice Living Room
Laundry Room with Ceramic Tile Flooring
Bathroom with Ceramic Tile Flooring
Ceramic Tile Flooring in a Living Room
Bathroom with Ceramic Tile Flooring
Kitchen with Ceramic Tile Flooring
Living Room with Ceramic Tile Flooring
Tile Floors
Porcelain and Ceramic tile floors are an excellent alternative to hardwood and carpet flooring. Tiles have the cool beauty and surface feel of natural stone, and they're durable, easily maintained and less costly than stone. Tile flooring has a polished, smooth-finished grandeur that resonates color depth and captures the intricate design details of veins and pores seen in natural stones. Tile ideas are endless for the bathroom, kitchen flooring, or any indoor or outdoor area where the decor of the room is highlighted by flooring and window treatments. A Carpets Today flooring expert brings samples to you at home to showcase the variety of options and can arrange installation details all in one visit.
Why You Should See Tile Floor Samples at Home
Tile color varies in different lighting and settings. That's why Carpets Today® brings flooring samples to your home and saves you the hassle of running back and forth to a home improvement store.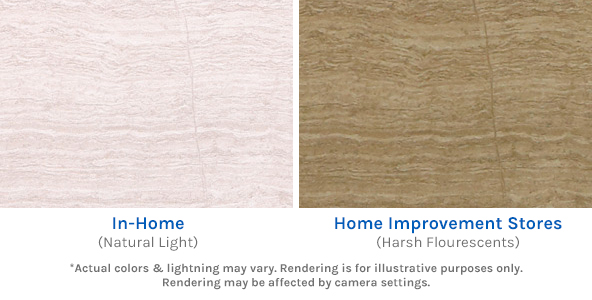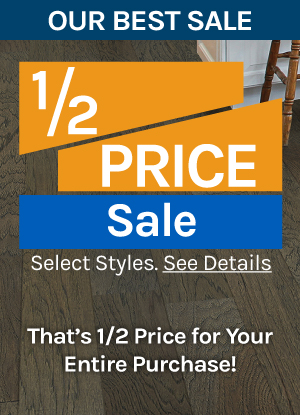 Sandy H
I was very pleased with the installers. They arrived on time and did a professional and timely job of getting my floors down.
Orlando, Florida
Traci
From scheduling the appt to the sales rep coming on time and working within my budget, everything went very smoothly.
Amy Clayton
The product that was purchased was an excellent and beautiful laminate.It really made my den look great. I would certainly recommend them to my friends and family.