Bathroom with Stone Vinyl Flooring
Laundry Room with Brazilian Cherry Hardwood Flooring
Kitchen with Stone Vinyl Flooring
Kitchen with Vinyl Tile Flooring
Playroom with Wood Vinyl Flooring
Kitchen with Wood Vinyl Flooring
Bathroom with Vinyl Flooring
Sun Room with Vinyl Tile Flooring
Kitchen with Wood Vinyl Flooring
Mud Room with Vinyl Flooring
Bathroom with Wood Vinyl Flooring
Bathroom with Vinyl Flooring
Sheet Vinyl
Carpets Today® Sheet Vinyl offers a stylish, budget-friendly option to put the look of natural Hardwood or Stone in your home. Learn More
Vinyl Flooring
Vinyl Flooring has become more popular because modern versions of vinyl do a much better job of looking like real hardwood and tile at budget-friendly prices. Modern vinyl floors from Carpets Today offer the following benefits for your home:
More stylish than ever due to their realistic appearance
Cushioning layer for added comfort and support
May minimize foot traffic noise levels
Antimicrobial protection that discourages bacterial growth
Moisture resistant properties to handle humidity and water exposure
Low maintenance
Vinyl Flooring can therefore be ideal for a kitchen, bathroom, or any other area prone to spills and a lot of foot traffic. From classic to modern, Vinyl Floor styles can complement the motif of any room. Choose Vinyl Flooring selections and schedule installation during your in-home consultation with Carpets Today®.
Why You Should See Vinyl Floor Samples at Home
As with other flooring options, Vinyl Flooring color varies in different lighting and settings. In-store lighting is comprised of harsh fluorescents, which can significantly alter the appearance of your Vinyl Floor sample. This is why Carpets Today® brings samples to your home—to view Vinyl Flooring samples in natural light. The ease of in-home samples and appointments saves you the time and hassle of running back and forth to a home improvement store.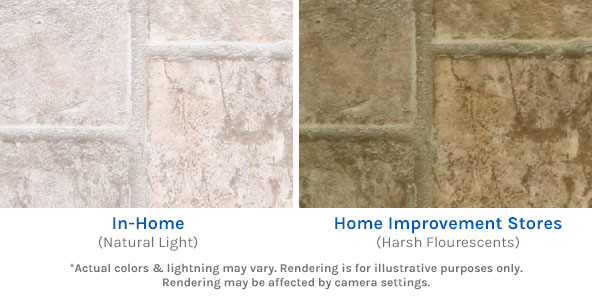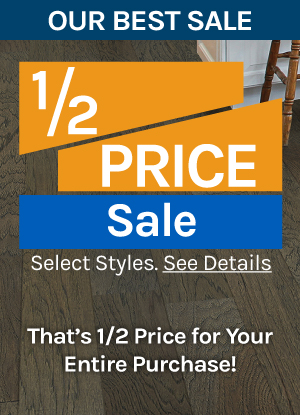 Sandy H
I was very pleased with the installers. They arrived on time and did a professional and timely job of getting my floors down.
Orlando, Florida
Traci
From scheduling the appt to the sales rep coming on time and working within my budget, everything went very smoothly.
Amy Clayton
The product that was purchased was an excellent and beautiful laminate.It really made my den look great. I would certainly recommend them to my friends and family.