For a floor that can be great for the environment and your home, consider Bamboo Flooring from Carpets Today®. These Earth-friendly alternatives to Hardwood are becoming one of today's most popular trends in flooring. Both are versatile and relatively new in the Flooring industry. Bamboo Flooring can provide a gorgeous look to any home and coordinate with any decorating style. Read about Bamboo and Bamboo Flooring considerations to learn why.
blondebeige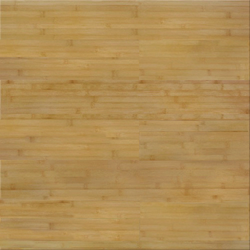 Bamboo Flooring: Bamboo is actually not a wood; it's a fast-growing member of the grass family that can grow up to several inches a day. It has a fast growth cycle and does not have to be replanted after harvesting, making it a sustainable material. Naturally pale yellow in color, Bamboo Flooring has a tight, straight grain, sometimes interspaced with knuckles formed from joints on the stem.
It is offered in two styles – traditional Bamboo Flooring and Strand Woven. Traditional Bamboo is formed by gluing and pressing together strands of bamboo that are then formed into planks. This allows the natural knuckles to be visible in the finished product. Traditional Bamboo Flooring can range from 1180 to around 1380 on the Janka Hardness Scale.
Strand Woven Bamboo is formed by fusing small strands together using immense heat and pressure to create solid strand blocks. It is distinguished by a more compressed grain appearance and is harder than Traditional Bamboo. Strand Woven Bamboo Flooring can range from 2700 to 2900 on the Janka Hardness Scale*.
Janka Scale
| | |
| --- | --- |
| Species | Janka Hardness (pounds-force) |
| Oak | 1290 |
| Maple | 1450 |
| Hickory | 1820 |
| Cherry | 995 |
| Exotic Wood | 2350 |
| Bamboo & Cork | 2700 to 2900 |
The Janka Hardness Scale is measurement of how various types of woods resist denting and wear. The test assesses the force necessary to embed a .444-inch steel ball into wood to half of the ball's diameter. It is a flooring industry standard for evaluating how well various wood species can tolerate denting and normal wear.
USDA Janka Hardness Scale
Bamboo and Cork Flooring are beautiful for your home and the environment. Being green is a great choice, but you'll also want to consider these options:
Plank Width: Bamboo Flooring is offered in various plank widths ranging from to 3 3/4" to 7 ½".
Hand Scraped: Hand-scraped finishes can be seen on Bamboo Flooring. This means that the plank is slightly distressed to evoke traditional craftsmanship. It produces a distinctly casual look.
Smooth Finish: Smooth finishes have a traditional appearance that is cleaner in look and style. Both Bamboo and Cork Flooring are available with a smooth finish.
Beveled Edges: Bamboo Flooring planks have a micro v-groove on two or all four sides of a plank. This provides a very characteristic appearance that is more informal.
There are several benefits of having an underlayment installed beneath your Flooring. It can help smooth out minor subfloor imperfections while quieting impact sound and floor-to-ceiling noise. Not only does the underlayment dampen sound, it is environmentally friendly and manages acceptable levels of moisture.
Can be Used In

Floor Care & Maintenance Tips
Use felt pads to help protect your Bamboo or Cork Flooring from furniture wear.
Repair minor damage using color fill or color sealant.
Rearrange furniture and rugs to ensure even exposure to sunlight and to maintain consistent color across your Bamboo or Cork Flooring.
Place protective mats at doorways to help keep dirt and moisture off your floor.
Use a hard-surface rug underlayment to help reduce slips.