Add timeless beauty and durability to your home with Oak Flooring offered by Carpets Today®. Oak Flooring displays a variety of recognizable natural grain patterns, giving each plank a one of a kind look. Naturally neutral in color, Oak can be stained from light to dark, making it extremely versatile. If you think that this time-honored choice may be right for your home, learn about other Oak Hardwood Flooring considerations.
naturalbeige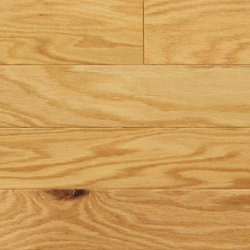 Can be Used In

Floor Care & Maintenance Tips
Use felt pads to help protect your Oak Flooring from furniture wear.
Repair minor damage using color fill or color sealant.
Rearrange furniture and rugs to help even exposure to sunlight and to maintain consistent color across your Oak Flooring.
Place protective mats at doorways to help keep dirt and moisture off your floor use a hard-surface rug underlayment to help reduce slips.