If you're looking to create a rustic look, Hickory Hardwood Flooring offered by Carpets Today® is a favorite for many homeowners. Its thick, contrasting grain lends itself to a more primitive farmhouse look and creates a warm and inviting atmosphere. Plus, Hickory Flooring is one of the strongest domestic Flooring options available, making it a good choice for active homes. Ask your Sales Representative about other Hickory Hardwood considerations during your appointment.
mediumhoney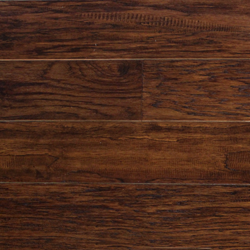 Can be Used In

Floor Care & Maintenance Tips
Use felt pads to help protect your Cherry Flooring from furniture wear.
Repair minor damage using color fill or color sealant.
Rearrange furniture and rugs to ensure even exposure to sunlight and to maintain consistent color across your Cherry Flooring.
Place protective mats at doorways to help keep dirt and moisture off your floor:
A hard surface rug underlayment may help reduce slips.